For web service managers, IT or digital marketing experts
appYuser measures the end-user experience and web performance
(SaaS mode, Tag deployment)

End-user experience monitoring
Monitor and improve real end-user experience regarding web performance issues.
Insights for Business and IT.

Detect and fix problems
Last mile? ISP? Application? Server? Network? Database? Content?
Highlight the segments causing bad user experience, and prioritize optimisations.

Notification
Get instantly notified when high-valued pages are unavailable or get too slow, of if end-user satisfaction is poor.
Without probes nor robots!

IT and Business KPIs
Reports on the user experience, conversion rate…

appYuser is the first step to set up a continuous improvement of your web services, compliant with Agile & DevOps best practices!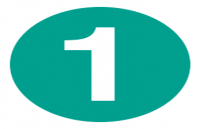 ---
A user experience dashboard
Monitors the user experience of real users on your website, by context and usage.
Without probe and robot-free, no simulation, just the real end-user experience.
Works independently of any development of your services (addition or modification of pages).
Contact us for more information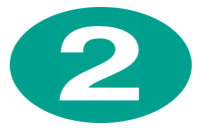 ---
User experience evolution
Detects regression or improvement (move into production of new services, quality of your service provider or ISP, increased traffic, etc.).
Evaluates the added-value of each improvement.
Estimates the potential for improving the Convertion rate and calcules the ROI.
Contact us for more information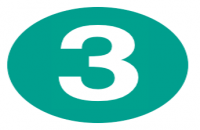 ---
Real end-user oriented diagnostics!
Target the segments or pages that are causing problems for your users (client, last mile, internet, data center, application, devices, etc.).
Comparisons by use (browser, ISP, OS, location, devise, etc.) A trustworthy third party, neither judge nor jury, to monitor your SLA.
Contact us for more information
Compatible with all CMSs, enterprise portals, applications and smart objects!
Oracle, Microsoft, WordPress, Drupal, Joomla, Liferay, Magento, PrestaShop…
Easy setup
(a SaaS solution, no equipment or HR investment required)
 How does it work?

 Create an account

 Simply retrieve the marker and include it in the header and footer of your site

 Log into appYuser (on the internet) and view the level of satisfaction of your users
Within a few minutes you will have an actual and exhaustive view of the experience from all your users
Pro
A year of data retention
Full diagnostic
Notification
Help desk
Contact us
Custom quote
Unlimited hostnames
Custom service level
Contact us
Create an account
Free – no strings attached!
and immediately view the level of satisfaction of your customers
Go
If you need help to configure your site, feel free to contact us at it@quadran.eu
Thank you! Aurélien Tamas Leloup